Hello !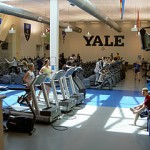 .
I am not going to suggest multiple styles of exercise equipment to lose weight.  While having an entire gym in your home or apartment is nice,  this will certainly not be necessary. So what is the best weight loss machine ?
The idea is to add some type of exercise other than the every day workout, such as getting in and out of our vehicles 🙂   Walking can have an incredible impact with our weight loss efforts if done so regularly and a fast pace.
If you are able to fit in at least 30 minutes daily prior to when you retire,  combined with an altered diet,  you are bound lose weight !  You will likely see near immediate results,   especially noticeable within your first  thirty days!
I am not sure of the climate you live in, or your current schedule, however many of us do not have the means to achieve this outdoors let alone on a daily basis.  Your intentions are to LOSE weight,  consider a Treadmill as your primary tool to get there.
There are countless models and different styles of treadmills flooding the market these days.  So depending on your preference and without the technical confusion, below I have provided a few options and must have features to do the job.
The Folding option –  A very popular and important feature for home use..  with this ability you are able to move the machine much easier even through doorways.  Often referred to as a Space saver feature,  rightly so requiring a fraction of space needed.
The Deck size –  Important depending on your height ..  The taller the user, the more walking surface required  (belt length).   Also to be considered  (belt width) ..  a wider belt allows for a comfortable less worrisome walking experience between the deck rails.
The Horse Power –  The term CHP, or (continuous duty horse power) is used.  A unit promising a peak of 2 HP, or (horse power) for example,  is inefficient for even in home use.  While a unit of 2 CHP,   is much more powerful and practical for daily use.
Course Simulation – most low to mid range units do now offer some type of simulated route or path option course.  Meaning the unit will not only incline,  but raise and lower automatically providing the feel of an outdoor running or walking course.
Virtual Course Simulation –  typically found on  mid level and most high level treadmill models.  Equipped with an on board computer screen, these models also provide the visual and audio feel of the selected outdoor scenery along your path.
Entertainment Workstation –  Finally,  a treadmill geared for entertainment or work.  These models not only provide a visually aided running coarse,  but now you can jump online,  listen to music, or watch movies while adding your own device.
Is this really all I need to lose weight ?
Yes !  this is definitely the only tool you will ever need!  A very wise investment into your weight loss journey,  as well as being a reasonably small price to achieve real results from the comfort of your own domain.
Finally ..
We are excited to be creating an additional editors choice page with my Personal Reviews and Product Recommendations.  Here you will find the latest and best rated models to choose from to serve all of your weight loss needs.
Cheers !
Jonathan
Founder of Harness Your Destiny
email  jon@harnessyourdestiny.com